Geography Pages

Map of the Roman Empire at the time of Constantine - AD 324
All boundaries, and borders of countries, are approximate
The territory controlled by a king or people varied from time to time, and was often disputed by other peoples. An approximation to the modern coast-line is generally used in the maps.
The Roman Empire at the time of Constantine - AD 324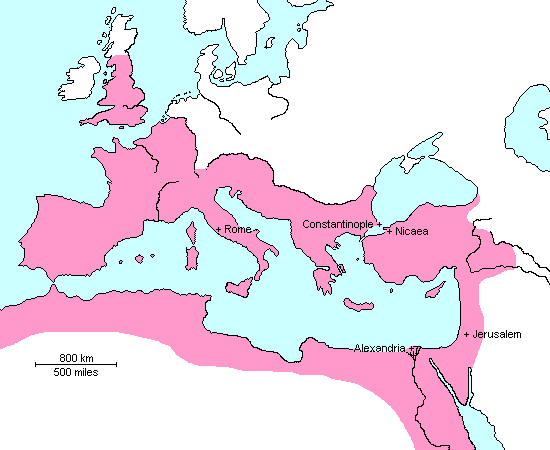 Go here for the History of the period.
Copyright © 1999 Shirley J. Rollinson, all Rights Reserved

Station 19
ENMU
Portales, NM 88130
Last Updated: June 17, 2017